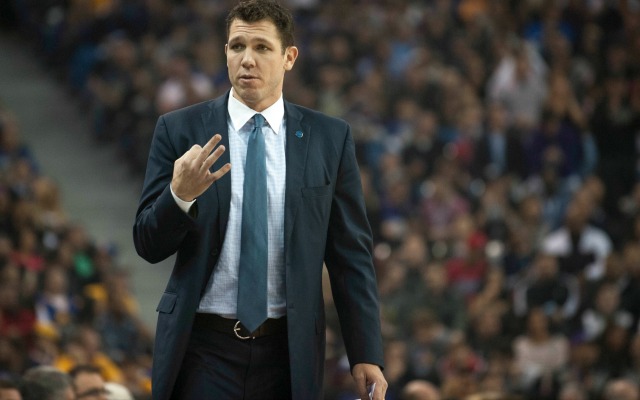 Now I made this topic last year and it was locked pretty quick, as people claimed I was too hasty on my judgement. But here I am going to raise some very valid points as to why we need to make a coaching change, and I would appreciate it people responded my analysis before claiming I am a troll. Also, I know we are only 1 game into the season, but I am basing this off last season, the preseason, and this current game. If you think that is not enough data, look to Real Deal's post of our offensive troubles in the 2011-2012 season, which he was able to identify very early on and was 100% accurate.
Part 1: Not prepared
No Plan Of Action
Looking at Steve Kerr, he had a plan coming into his coaching tenure with the Warriors. He had a foundation to build off with Mark Jackson, and he already had a pre prepared play book of stuff he wanted to run. He called it a hybrid offense, borrowing the Corner from Adelman, Motion Weak and Strong from Popovich, and the Triangle from Jackson. Combined with some nuances and popular plays from the league, such as the elevator play and horns, he formed one of the most deadly offense in the league.
In contrast, Walton has done nothing to show that he is ready for the prime time. He had no foundation to build off (Byron Scott aka Tank Commander) and didn't bring any plays with him. In Golden State, he had an established offense and defensive system where all he had to do was make the same rotations Kerr designated (no major injuries during his time as a head coach), whereas in contrast, he's had to start from scratch completely in LA.
Bad Assistants
Kerr recognized that he couldn't do it all himself and brought in the appropriate assistants. Alvin Gentry was great for designing a fast paced offensive system modeled after D'Antoni's, and Ron Adams worked under Thibs, so he knew how to build a solid defense. Mark Jackson's templates were very helpful here as well.
Walton on the other hand has been very poor in this regard. He should have copied Kerr and gotten guys who could've helped him with the X's and O's of the game, especially as he was in new territory. Instead, he brought in most of his buddies from Arizona, and his best assistant is Brian Shaw, which says a lot right there.
Part 2: The Offense
No offense
Walton promised to bring in the same offensive principles from Golden State and to tailor them to the guys we have here. I know we don't have the same shooters as GSW, but it shouldn't stop us from running plays out of the Triangle, Motion Weak, etc. You can write off last year as a tank year, but honestly we were at least running some pinch post, horns, and stuff like that, albeit incorrectly.
Tonight there was no offense. All Walton did with Ball was have him push the ball up whenever possible. But the Clippers knew to get back, and they did. That left us with the halfcourt.
Lack of Movement
We all hated Byron Scott for his iso heavy offense, but quite honestly, I haven't seen worse offense that the preseason and tonight's game in a while. In the halfcourt, the Lakers did nothing. The Warriors offense has a lot of weakside movement, off ball screens, etc. Here I saw the following:
Ingram Isos. This guy is not strong enough to finish in contact in the lane right now. He constantly burped up terrible shots the whole game and cost us multiple possessions. Why Walton is having this guy drive to the rim time after time I have no idea. If the Warriors ever do something like this, it's either a Durant mismatch (which will always result in a bucket) or they will have some sort of weakside action to get a shooter open. I saw none of this. Everyone just stood around which was horrible.
Lopez perimeter Isos. Whether it was off the PnR or he just caught the ball on the perimeter, what the [expletive] is Lopez doing taking one dribble pullups starting from behind the arc? He bricked every single one of these and quite frankly we should be having him post up or space the floor, not isolate that far out.
Too much PnR. The only play we ran the whole game was the PnR. This is bad because it leaves the other guys standing around doing nothing, and when we don't have great shooters, the defense is able to attack the ball effectively. Kerr has spoken about this a lot, and how he learned from Phil Jackson that running pick and rolls is not a great idea, because it leaves the other players just waiting. If in an offense, every player gets to touch the ball almost every time down the court, the energy picks up, they start doing little things like playing harder on defense, hustling more, etc. This is why the Warriors run the least amount on PnRs in the entire league, and instead rely on their playmakers to make good decisions. We have some great passers on this team, such as Lonzo, and we should utilize them within the offense, rather than making them stand around.
Rotations
Walton's weakness, even with his times in Golden State, has always been wacky rotations, and tonight was no exception. From the starting lineup to substitutions, there was no cohesion, and often times this lead to offensive stagnation and easy buckets on the other end, because the guys couldn't get it done. I would go into more detail here, but I think it was pretty clear that this was a weakpoint. I mean why was Deng even in the game? Kuzma and Lonzo played 0 minutes together.
No Player Development
In the year's Walton has been a coach, none of our guys have improved. Russell is showing off his new skills under Kenny Atkinson in Brooklyn. Meanwhile all Randle can do is play bully ball, Clarkson is still the same player he was under Byron Scott, Ingram hasn't made any progress from last season, and Nance is still just a "hustle guy." All the offseason porn and workouts we were subjected to about our hardworking players is a load of [expletive]. We figured Walton would be a "player's coach" and help our young guys grow together, maybe even raise their trade value to bring in bigger stars. But sadly none of this has taken place.
Part 3: The Defense
No Improvement
One of the main promises Walton made was that he was going to emphasize defense more this season. However I saw little to no change from last year. There was no plan, and we routinely left Blake Griffin go 1 on 1 in the post and drive to the rim with ease. The Clippers even did a decent job funneling Lonzo into their bigs to stagnate any drives, but we left their shooters open on the perimeter all night. It was horrible to watch, and I'm not going to even bother analyzing this because there is zero counter argument to be made here.
Part 4: Conclusion
Changes
Ultimately, changes need to be made. We aren't running an offense, or a defense. Just leaving our young guys out to dry on perimeter isos. It's time to bring in a coach who will actually focus on player development and install a system. The reason GSW and San Antonio do so well is because they have a system on offense and defense that the player's buy into. It works more often than not, and it's something we haven't had in LA since Phil Jackson.
Predictions
With Walton as head coach, I don't think we win more than 20 games this season. If anything we've regressed from last year, and without guys like Lou Williams who can create for themselves, I see this as a year where we finish at the bottom of the draft and gift the Celtics our pick. Additionally, there is 0 chance George and LBJ come to LA to play with this trash.
Suggestions
Comment below as to who you think should replace Walton. Ultimately, I think we need a coach who will build around the vision of Ball, defensive prowess of KCP, and the slashing ability of Ingram. Here are my suggestions:
Now I know what you may be thinking, Byron Scott? But in fact, he uses the Princeton offense which is far superior to what we have right now. He's tough on the young players and doesn't treat them like future all stars until they earn it. The Princeton has a lot of ball movement and relies on great passing, which is what our team has currently. He understands what it means to be a Laker and would work great with Magic.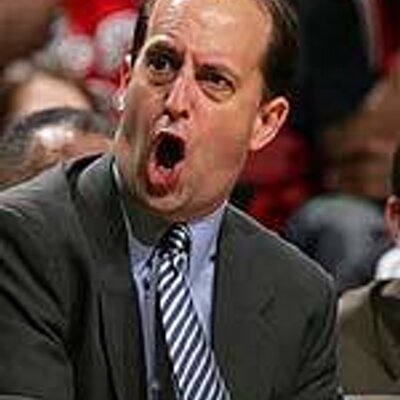 JVG is a defensive monster. He took some shabby Rockets teams to the playoffs by teaching matadors like McGrady and Ming how to play defense within a system. He is a very underrated coach and could be had on the cheap.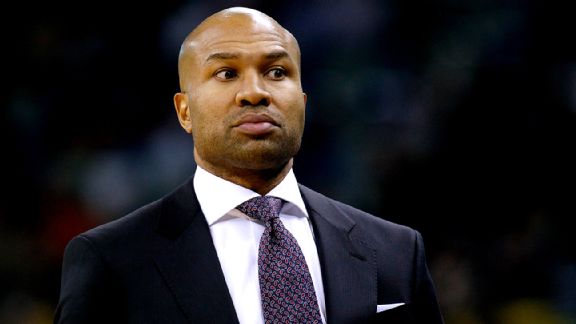 Derek Fisher would be perfect to bring back the Triangle. Contrary to popular belief, it is not an outdated offense and in fact has been stolen by every top offensive team in some form or another. The pinch post is a crucial element to any pass heavy system, and would be extremely helpful in LA. Fisher understands the value of hard work and more importantly integrity. He was given an unfair shot in NYC and I think it's worth letting him get a second go in the city that made him who he is. Remember he is the guy who gave the game 7 speech in 2010 that helped us make the comeback and secure our last championship.
Edited by bfc1125roy, October 20, 2017 - 01:08 AM.