Lakers film room thoughts after first preseason game
Started by
b.diddy2417
,
Oct 01 2017 08:21 PM
Posted October 01, 2017 - 08:21 PM
---
Posted October 02, 2017 - 12:01 PM
I've figured out why Lonzo's defense is bad:
He assumes everyone sees what he sees. It's like he's letting his man go because he expects someone to be behind him getting the steal. He's not playing defense like a man trying to stop another man. He's playing defense like he can feel where everyone is and where everyone SHOULD be on the court, including where the defense should be coming from.
That's scary. That's genius or savant level aptitude (if true).
If you watch the Spurs, their entire team plays like this. Each player can stay focused on that end because he doesn't have to think about where the help is coming from nor do they have to worry about defending multiple scenarios. The team reacts as one to force the ball into a position that's easily defensible by even mediocre defenders.
If we can get a defensive assistant that can instill that type of culture and execution as a team on the defensive end, ShowTime is an inevitability, not a hope.
EDIT:
I'm not excusing him for bad footwork and technique. He needs work on that end, definitely.
Edited by GCMD, October 02, 2017 - 12:03 PM.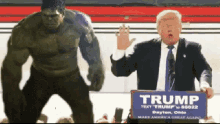 Impeachment: Imminent
---
Posted October 03, 2017 - 06:40 AM
You have to believe that his court vision and cerebral knowledge of the game should also translate to the defensive end.
---
---
0 user(s) are reading this topic
0 members, 0 guests, 0 anonymous users