The Avengers director to move from Marvel to DC as writer, director and producer of the film, which will feature characters from the world of Gotham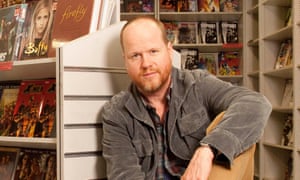 Batgirl is to star in her own standalone movie, directed by Joss Whedon.
According to Variety, Whedon will write, direct and produce the film for Warner Bros. No decision on casting has been made.
The film will mark the first big-screen turn in a central role by Batgirl, who first appeared in the DC comic-book universe in the 1960s. The character is the alter ego of Barbara Gordon, daughter of Commissioner James Gordon and has a dramatic past: she was paralysed from the waist down by the Joker in Alan Moore's controversial 1988 graphic novel The Killing Joke, but regained her ability to walk 23 years later when DC rebooted her storyline in 2011. Alicia Silverstone played the character in the poorly received 1997 film Batman & Robin
Whedon's film is expected to feature other characters from Gotham, although it is not known yet if Batman will appear.
Batgirl will mark Whedon's move to the DC universe after playing a major role in the establishment of rival publisher Marvel's cinematic universe. Whedon directed The Avengers(titled Avengers Assemble in the UK), the crossover film that brought together Iron Man, Thor, Captain America and the Hulk, and its follow-up, Avengers: Age of Ultron. Both films were hugely successful, helping to create a blueprint for the superhero crossover film that DC is looking to replicate with its forthcoming Justice League film, released later this year.

https://www.theguard...er-batgirl-film


This..is BIG news..
After how Marvel treated him on the Age of Ultron set and what they did to his vision and forced upon him to the point he was near done with film making, for him to make the move to DC after that horrid experience where he himself felt he was done making films this is HUGE news.
Edited by Majesty, April 06, 2017 - 10:38 AM.