Sparks draft dominant scorer Crystal Bradford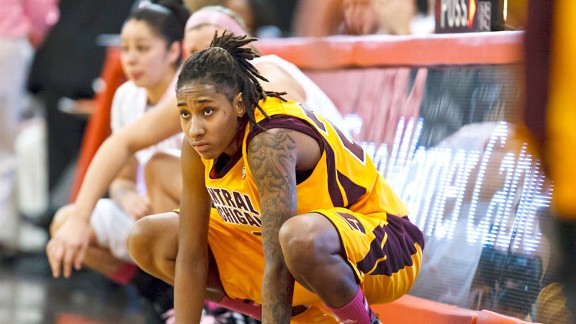 A fantastic draft for them
Hope she'll be in ROY contention!!
The Sparks have already made significant moves to improve their fortunes for the upcoming season. That said, even with the signing of Euro star Ana Dabovic they still lack depth at the shooting guard and small forward positions. At 6' 0, Bradford has the size to run the 3, while also possessing true guard skills which could allow L.A. to run a truly giant lineup, especially if Jennifer Hamson decides to sign on for next season.
Additionally, Bradford utterly dominates the statistical categories of her conference. Bradford ranks first in the Mid-American conference in Points, rebounds and steals per game, is fourth in assists and tied for fifth in both blocks and minutes. She is the only guard in the country ranked in the top five in her conference in both rebounds and blocks. Her prowess as an all around threat was on full display against Oregon and Jillian Alleyne earlier this season. Bradford finished the game with 34 points, 15 rebounds, 4 assists, 3 blocks and 2 steals.
http://www.swishappe...a-draft-preview
A GREAT GREAT GREAT CHOICE!!!
Edited by Majesty, April 23, 2015 - 11:24 AM.