Tom Holland Screen Tested With Robert Downey Jr. & Chris Evans As Part Of Spider-Man Auditions
Actor Tom Holland, whose casting as Spider-Man was announced earlier today, reportedly screen tested with Captain America: Civil War stars Chris Evans and Robert Downey, Jr. as part of his road to being cast.
The Hollywood Reporter says that once the field of candidates was down to just two, Marvel Studios and Sony asked for a second screen test on the week of June 8. They further claim Holland was the only actor who tested separately with Downey and Chris Evans, who portrays Captain America.
http://comicbook.com...ris-evans-as-p/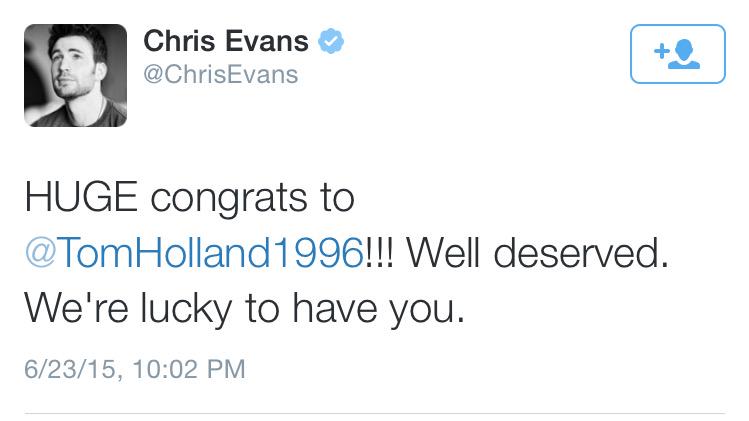 Edited by Majesty, June 24, 2015 - 09:15 AM.