109,318 fans watched Manchester United beat Real Madrid, 3-1, in the Big House.
A United States record of 109,318 soccer fans in Michigan Stadium on Saturday broke a 30-year-old record while watching Manchester United defeat Real Madrid.
The Rose Bowl previously held the three most well-attended games in the U.S. All three were a part of the 1984 Olympics, and Saturday's game in Ann Arbor, Mich., easily broke the previous record of 101,799 that was set in a game between France and Brazil.
[post='']http://www.sbnation....s-soccer-record[/post]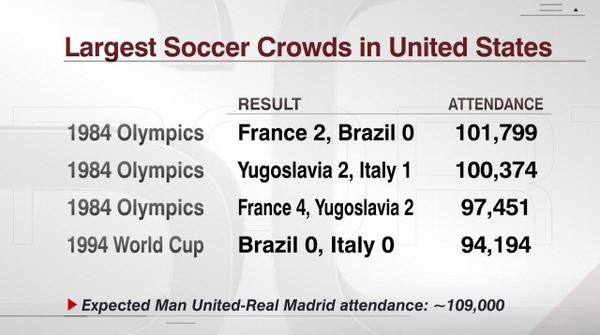 thoughts??