I'm sure most of you guys have this option checked off, but a few of the accounts on here didn't automatically update after the clocks were turned back early this morning. Mine was one of them, and I didn't notice it until now.
To change the time being displayed for you in the forums, simply click on
My Settings
in the upper left corner of your screen and check off the DST correction box: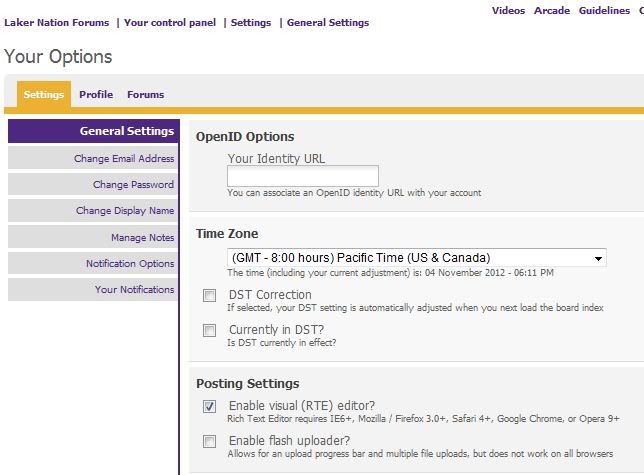 It should automatically set itself to the correct time once you load up the board again.