I figured since there was really no other thread around to discuss camp happenings I'd condense some of the things I've read about here. Just to give you some optimism and some news to keep ya'll up to date and keep things active around here
Enjoy
9/21
Here are Jamison, Metta World Peace & Steve Blake doing some drills w/asst. Eddie Jordan & development. coach Phil Handy: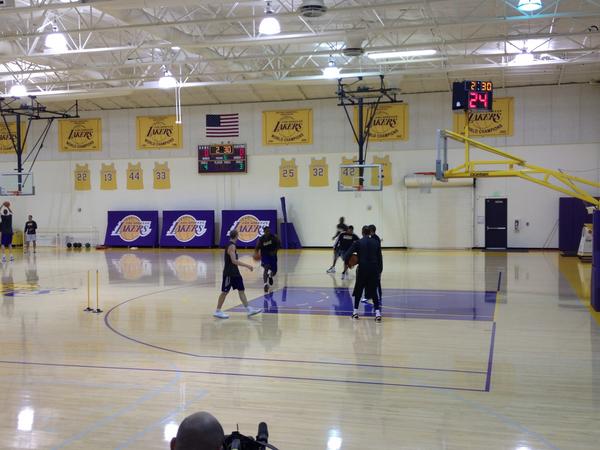 Derek Fisher, a free agent, is also working out individually. He's not on the team roster, of course... Just using the facilities.
Several of LAL's coaches praising the work Darius Morris did this summer both in the weight room & on his J. Looks a lot cleaner
8/21
Looking like a complete beast: Metta World Peace. He's about 15 lbs lighter than last fall, w/no body fat: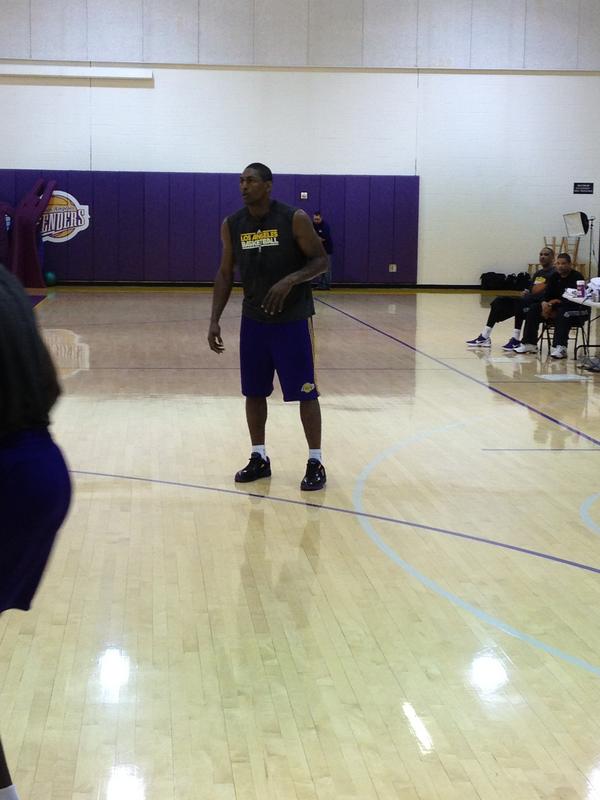 Antawn Jamison, as well versed in Eddie Jordan offense as anyone, has a good bounce in his step. Opens 3 of 4 FG's in 1st scrimmage.
Good to see some 5-on-5 run at the Lakers practice facility. NBA hoops is almost back
Rookie Darius Johnson-Odom was just described to me as "bouncy". He's hopping all over the place. Great athleticism.
Watch Jamison play for even a few minutes and realize he's great at finding open spaces on O. Always looks open. Jordan Hill looks strong.
Asst. coach Darvin Ham expects a big year for the big man backing Howard/Gasol
Any pre-camp & camp stuff from coaches is gonna be positive, but word is Dwight Howard looks really good as he progresses in rehab.
Kobe & Pau won't be here for a bit. Usually just before camp.
Nash not in today, but player develop coach Phil Handy worked w/him, said he looks terrific.
SCRIMMAGE NEWS BELOW
Edited by Majesty, November 26, 2012 - 01:43 PM.