Classic film. More than fantastic.
Some of my favorite moments from the film:
I loved when he called the guy he abused as a kid. THe guys all nonchalant about it. Hangs up the phone, scratches Billy off his list of people to kill and then puts on lipstick.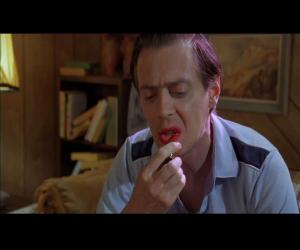 Chris Farley was hilarious in this.
"Everybody on? Good. Great! Grand! Wonderful! No yelling on the bus!"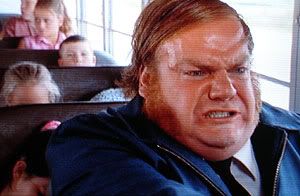 I'm a big Norm MacDonald fan and his character was pretty funny in here too.
Where's Billy (in a totally wasted tone)? He's at school man. Hohoho yeah (laughs wastefully..)...
O'Doyle RULES!!
Definitely by far my favorite scene of the movie. classic for life. i hope to be able to do something like this someday.
Other quotes I enjoyed:
This is the best night of my life!
Billy's "Little Puppy as a metaphor for Industry" speech might be more convincing than anything I heard in the presidential debates.
Is there anything more shameful than being a family full of bullies who gets wiped out by a mere banana peel?
"Billy likes soda. Ms. Lippy's car is green." If the CIA could match the janitor's intelligence gathering abilities, we would have bagged Osama Bin Laden, Nessy, and Sasquatch by now.
Mr. Madison, what you've just said is one of the most insanely idiotic things I have ever heard. At no point in your rambling, incoherent response were you even close to anything that could be considered a rational thought. Everyone in this room is now dumber for having listened to it. I award you no points, and may God have mercy on your soul.