Lance Stephenson Being Courted by Lakers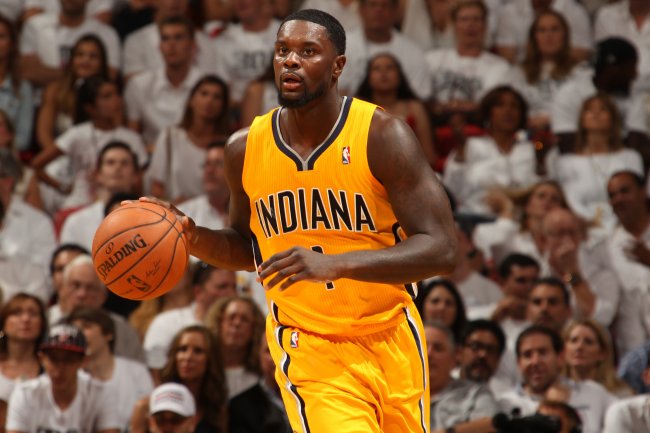 Following all of the antics and buffoonery, Stephenson is still a great player on the court. Though the Indiana Pacers clearly wanted to keep him with the franchise for the future, he might have other plans.

Chris Broussard of ESPN The Magazine notes that the Pacers "offered a five-year, $44 million contract to Stephenson, but sources said the versatile shooting guard believes he's worth much more." One team's loss might be another's gain if the Pacers can't come to an agreement.
This is where the Lakers come in. Los Angeles reportedly are one of a few teams to contact Stephenson's agent

"Several clubs have reached out to Stephenson's agent, Alberto Ebanks, to register their interest, most notably the Los Angeles Lakers and Chicago Bulls, according to sources. [...]
While money is a factor, Stephenson will not simply go to the highest bidder, sources said. He wants to go to a team that is either a contender or a competitive up-and-coming club."

Coming off a year where he averaged career highs with 13.8 points, 7.2 rebounds and 4.6 assists, Stephenson clearly won't come cheap. But with the Lakers seeing opportunity to build with Stephenson at the guard position, they might have a young, rising star to help lead their offense for the future.
http://bleacherrepor...edium=br_lakers

Have fun.
Edited by Majesty, July 02, 2014 - 12:03 PM.