Post your favorite artists, bands, and or songs of the grunge genre in here:
My two most favorite were Nirvana (of course) & Soundgarden. 'Nevermind' & 'Superunknown' are two of the greatest albums of all-time respectively. Also enjoyed some of Pearl Jam, but not as much as the first two mentioned.
Dave Grohl, absolute beast on the drums. Kurt Cobain, one of the greatest most iconic voices of all-time.
Chris Cornell, a genius.
[expletive] YEAH!!!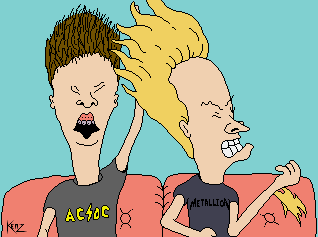 THANK YOU SEATTLE!!!