I posted these in gameday topics throughout the year, and I just had to go through and find a few. I'm a huge Dwight supporter (his game), but I'll follow up the ONLY issue I had with him throughout the season AND over the course of his career...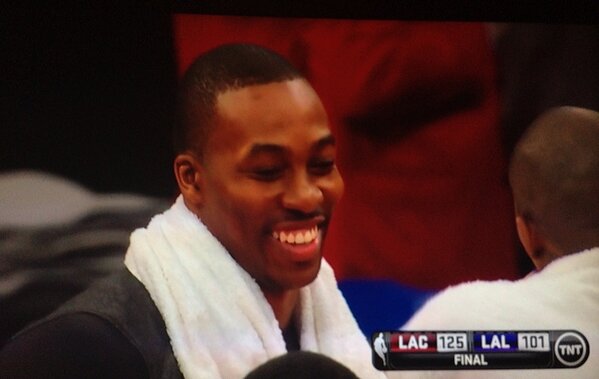 Dwight is a superstar. Kobe is definitely one (although on his way out of it). Carmelo and LeBron are superstars.
But, Dwight and Melo seem very similar to me, in that they don't quite understand why they are playing basketball for max money. Much like LeBron in 2009, 2010, and 2011...you get a feeling they are having far too much fun out there, regardless of the production.
Something changed in LeBron James, and instantly, he brought home two championships.
We lost the best center in the NBA. I'm not happy about it. However, we also lost a player who never took our season as seriously as he should have, and my gut tells me Dwight truly believes he doesn't have to learn from failure, and maybe when the dust clears, that's what truly separates the greatest superstars from those who never reach that pinnacle.