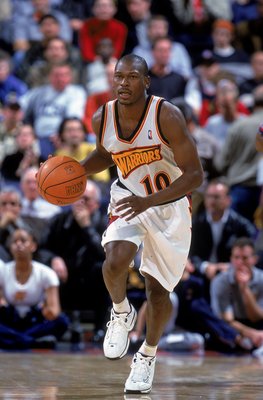 Ex-NBA guard Blaylock critically injured in crash

ONESBORO, Ga. (AP) — Police say former NBA All-Star guard Daron "Mookie" Blaylock is on life support after a car crash in suburban Atlanta.

Clayton County police spokesman Clarence Cox says Blaylock was driving in Jonesboro Friday when his SUV crossed the center line and hit a van head on.
Read more: http://bigstory.ap.o...y-injured-crash
Hope he makes it out alright..