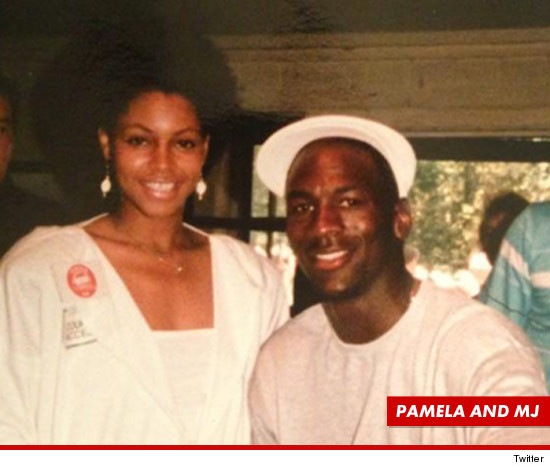 Guess no one's perfect even the greatest of all times. Supposedly Michael Jordan has a love child floating about that he has neglected and failed to pay child support (yes, with all that money he has). His alleged mistress goes by the name of Pamela smith and the young boy's name is Taj who is about 16 years of age. TMZ has reached out to the Michael Jordan camp, but they've been mute thus far. TMZ reports:

Michael Jordan has been sued by a woman who claims he fathered her 16-year-old son … and she wants a paternity test to prove it.

Pamela Smith claims in her paternity suit — filed February 6 in Fulton County, GA and obtained by TMZ — she became pregnant after having sex with Jordan in 1995. Pamela gave birth to Grant Pierce Jay Jordan Reynolds — aka Taj — in June 1996. BTW, Jordan was married to Juanita Vanoy at the time he allegedly had sex with Smith.

Pamela says in her legal docs she welcomes a paternity test to prove Jordan's the dad. She wants full custody and child support. She also wants Jordan to pay the kid's medical expenses.

Pamela also wants the judge to make Jordan the boy's legal last name.
http://www.gossipdai...-child-support/