This is the last 2 laps. Crash starts at 1:45, one turn away from the end of the race.
No official word if anyone in the crowd was injured. But theres massive paramedics, ambulances and other emergency vehicles on the scene. The entire motor flew through protective fencing. Crazy stuff.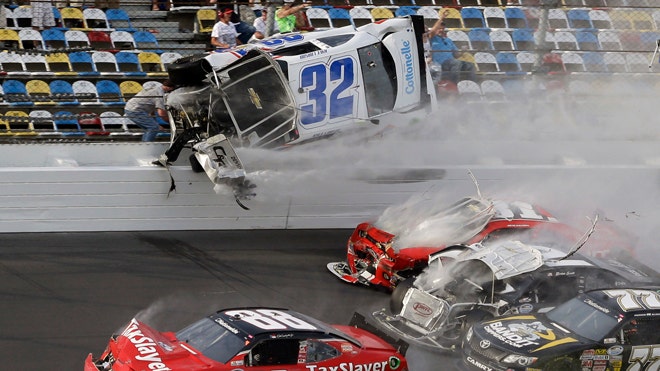 replay
Edited by LakersGAFan, February 23, 2013 - 06:56 PM.