NFL draft bust JaMarcus Russell is attempting a comeback

http://sports.yahoo....14730--nfl.html

Currently at 308 pounds, Russell is down from the 320 pounds he weighed this past fall and has been focusing on cardio conditioning the past six weeks to lose the weight.

"My first year out, I couldn't watch football but after a while, I couldn't keep the TV off. I got that itchy feeling but now I gotta watch it, gotta watch," Russell said.

"The last few years, the things going through my life, football is my job and it is how it feeds my family. People would say [that] I didn't love the game but that pisses me off. People don't know the real you but I want people to know the real me and see what I can do. People are always saying that I'm a bust. I want show them I'm not. I'm committed to this now."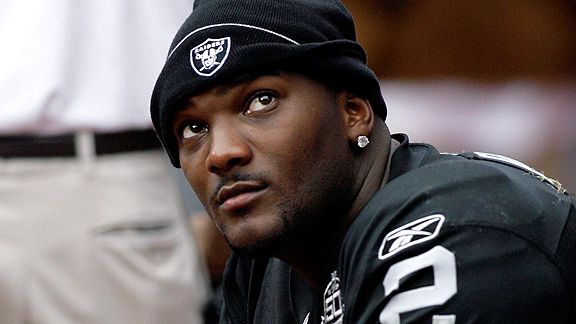 Yahoo! Sports has learned that Russell's mentor through this whole process is former NFL wide receiver Mike Clayton, who like Russell is a LSU product. Over the next couple months, Russell will be training with Brian Martin of TEST Football Academy and TEST West, whose draft products include Joe Flacco and Patrick Peterson among others. In addition, former San Francisco 49ers quarterback Jeff Garcia (quarterback technique training), Olympian Ato Boldon (speed training and analysis), Dr. Robert Price of Elite Minds (mental and psychological analysis), former NFL wide receiver Quinn Early (disciplinary work and focus), former New York Giants quarterback Scott Brunner (reading defenses and classroom sessions) and NFL Hall of Fame running back Marshall Faulk (reading defenses) will work as part of the team trying to reclaim the quarterback's promise.
FULL ARTICLE inside link.
Edited by    , April 22, 2013 - 01:41 PM.