As per the LA Times: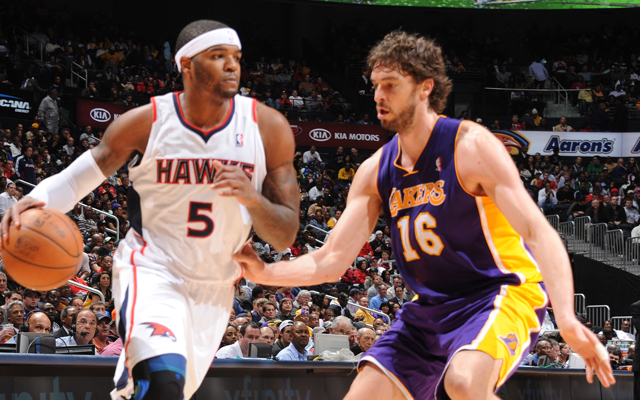 The Hawks called this summer to inquire about a Smith-for-Gasol trade.

The Lakers said no thanks.

They would probably be a lot more receptive now.

Smith, 27, has helped Atlanta become one of the league's surprises in what was supposed to be a rebuilding season, but the Hawks obviously covet the skill set that has made Gasol a four-time All-Star.

Lakers center Dwight Howard would almost certainly be amenable to playing alongside Smith because they were once teammates on the AAU circuit. They could even hold a joint media conference in July to announce the signing of long-term extensions.

Harris, 29, is somewhat expendable with Hawks starting point guard Jeff Teague off to a good start and would represent a major upgrade over the Lakers' current backups.
Full story here