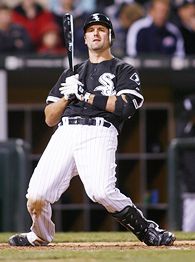 Konerko requesting $15 million annual salary?

According to Joe Cowley of the Chicago Sun-Times, the representatives for Paul Konerko are requesting a $15 million annual salary.
That's probably why the two sides have not yet reached a contract despite a good deal of mutual interest. The White Sox still need to fill a few holes in their bullpen and are probably hoping to drive Konerko down toward the $12-$13 million range. He doesn't have a ton of other interested suitors, but that could certainly change as the Winter Meetings roll on.
---
http://twitter.com/cst_sox/status/12189107971162112