the prequel that started it all
Assassin's Creed: Altaïr's Chronicles
(Nintendo DS only)
1190 AD, Holy City, Jerusalem
Altair
The Chalice
Al-Mualim
Crusaders
Saracens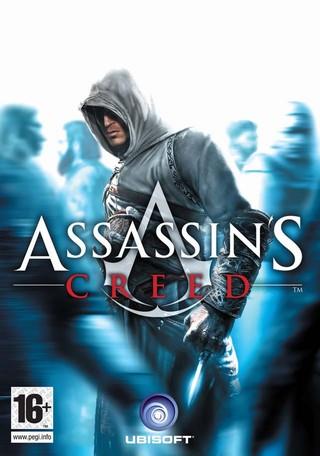 Assassins Creed I
the Third Crusade in the Holy Land 1191
Altaïr ibn La-Ahad
Secret Order of Assassins
Desmond Miles
Lucy Stillman (Kristen Bell.......
)
Warren Vidic
King Richard
Kinights Templars
Assassins Creed - Bloodlines
(PSP only)
Isle of Cyprus, 1191
Altaïr
The Dark Oracle
The Grand Master of the Templars
The Apple of Eden
Assassins Creed II.
Renaissance period of the late 15th century in Venice Italy.
Ezio Auditore da Firenze
Leonardo Da Vinci' the weapons designer.
Minerva
Pope Alexander VI
Assassins Creed - Brotherhood
Released NOV 16th 2010
Rome
Ezio
Rodrigo Borgia
Machiaveli
MULTI-PLAYER
http://assassinscreed.uk.ubi.com/brotherhood/
Edited by LakersGAFan, November 10, 2010 - 08:39 PM.