Here are some pics I'd like to share of my experience in attending the Finals game. My cousin and I both had to go, because he is a Magic fan, and I am of course a Lakers fan. So we bought tickets as soon as the Magic closed out the series against the Cavaliers. We got nosebleeds, and it was $600 total for both of us. However, it was worth every cent because we got to see Kobe's greatest playoff performance in his career, and it was my first time inside Staples Center! I thought the seats we sat in were perfectly fine, and I still had a great time watching my cousin sit in uncomfortable silence! :dance1: I will never forget this night, and I hope you guys enjoy these pics!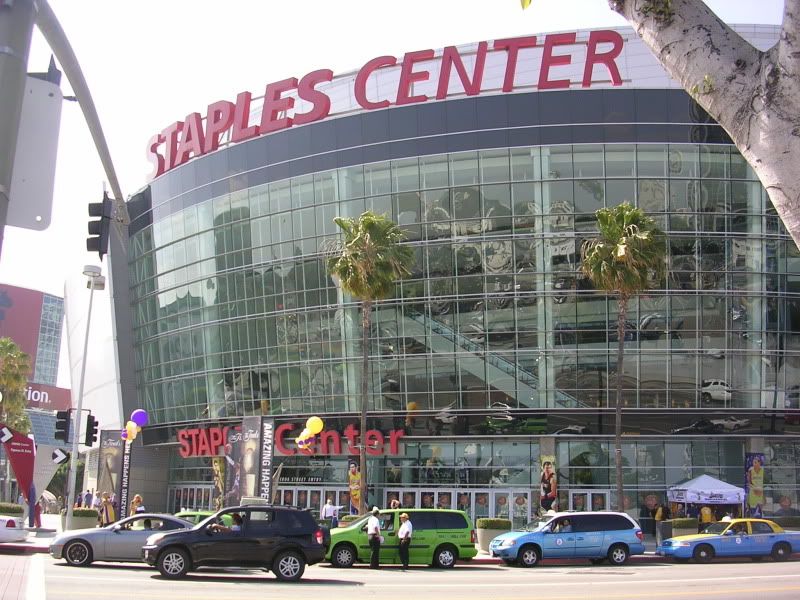 My cousin left, and me in the Kobe jersey.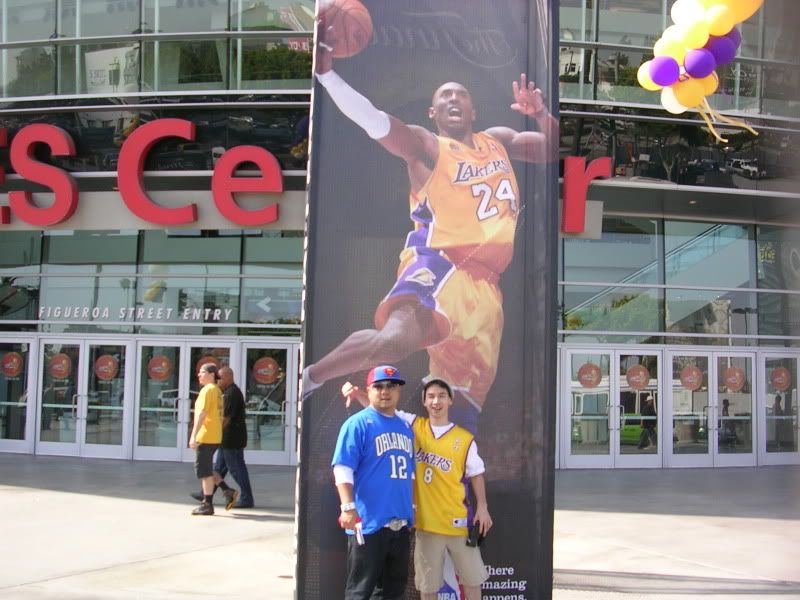 This was on ESPN/ABC Countdown!! My cousin was on tv!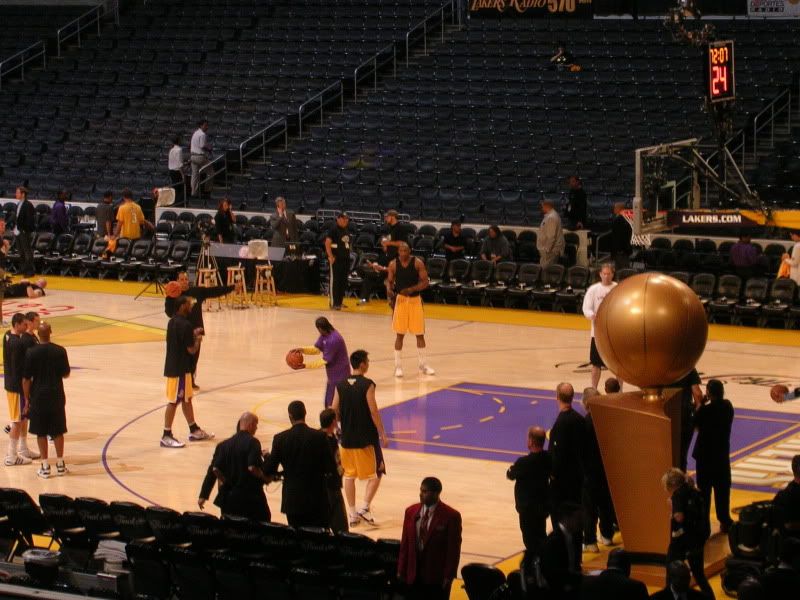 Free shirt!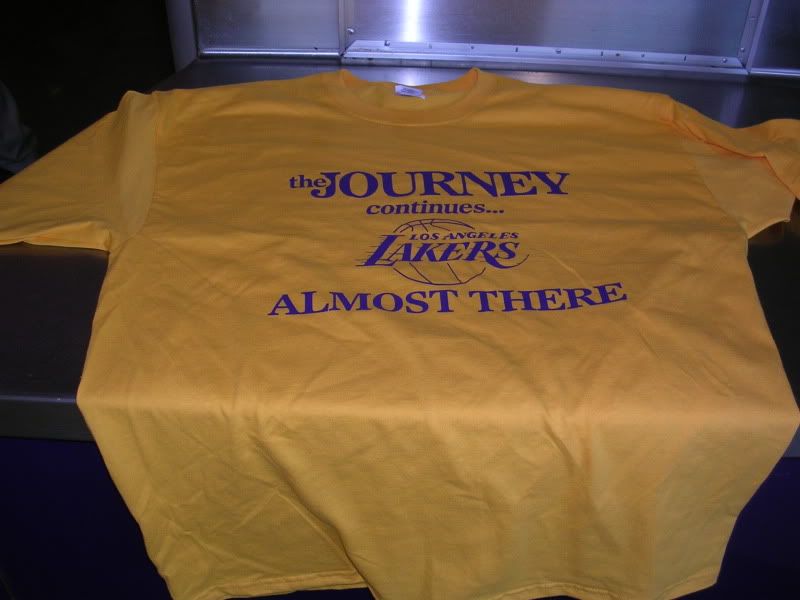 Tequila, Nachos, and Hotdogs!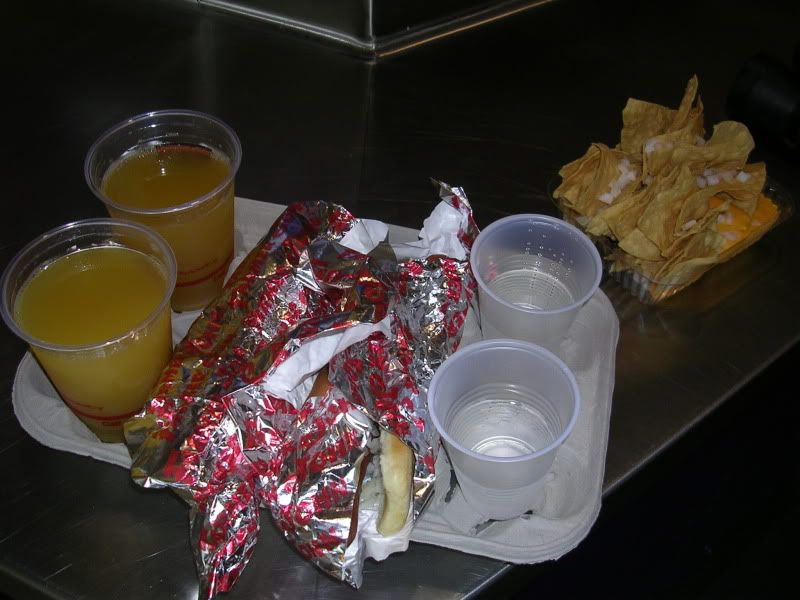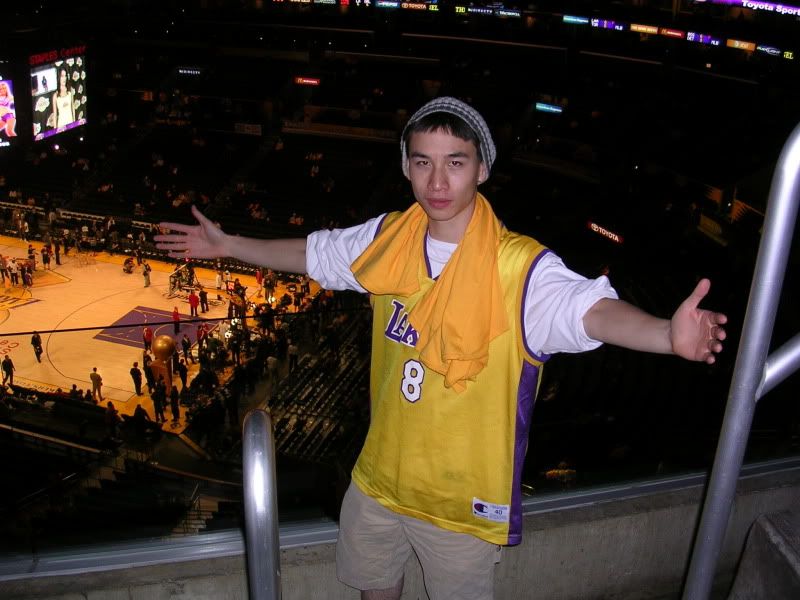 This is kinda blurry, but the team is running out.
National anthem
Player intros
Laker girls!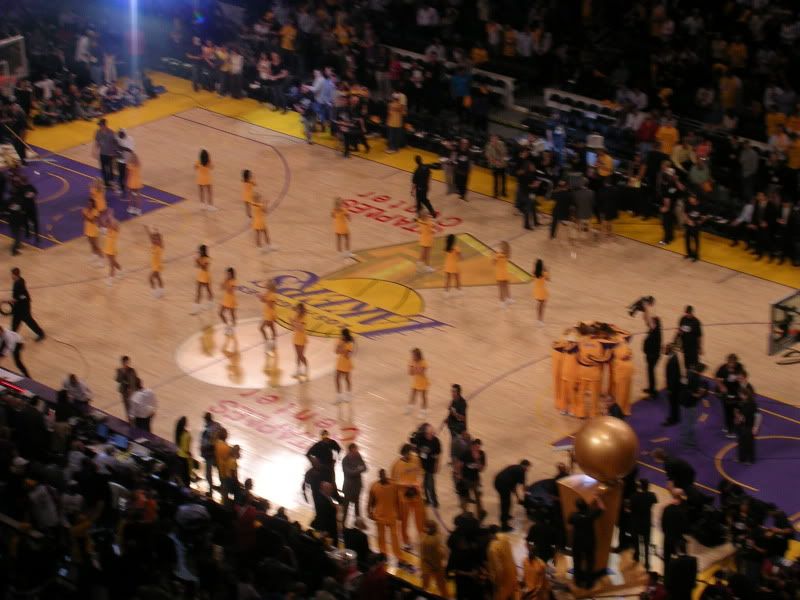 Tip-off
I've never seen so many Lakers fans in my life!
This image says it all.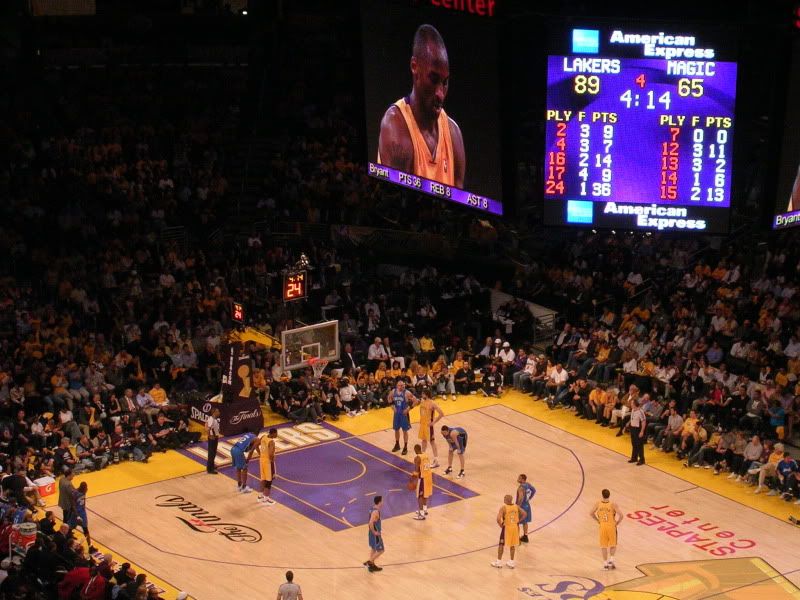 My cousin and I got this pic taken by a professional photographer. We saw her later on the court taking pictures of the celebrities!