ESPN polled it's people and the vast majority of them voted the Lakers to come out and represent the West: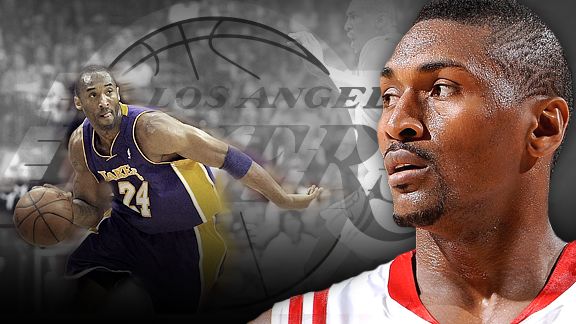 ESPN: Lakers (41 votes): As powerful and competitive as the Western Conference has been for the past few years, the Los Angeles Lakers or San Antonio Spurs have almost always been the last team standing. For 10 of the past 11 seasons, the Lakers or Spurs have represented the West in the Finals, winning the whole chalupa in eight of those 10 seasons.
Our panel sees no reason to switch horses now, with 51 of our 53 voters predicting that either the Lakers or the Spurs will win the conference title.
But that doesn't mean the panel sees the Spurs as being on par with the defending champs. Rather, 78.8 percent of our voters like the Lakers to get out of the West for the seventh time in 11 seasons.
It's not hard to see why. The Lakers are less than three months removed from winning the 15th title in franchise history, and the fourth in 10 years. Despite some scares along the way, the 2008-09 Lake Show dominated the season and postseason to such a degree that it ranks as the ninth-best team since the NBA-ABA merger (ninth of 66 Finals teams in all), according to John Hollinger.